You didn't think I'd abandon you while I was off at New York Fashion Week, did you? I'm very excited to have one of my favorite bloggers covering for me today. Stephanie is the stylish, witty and gorgeous lady recording her thoughts over at
The Loudmouth Lifestyle
. Check out her guest post after the jump and then be sure to stop by her blog to say hello!
Hi there! My name is
Stephanie
and I blog over at
The Loudmouth Lifestyle
. I'm so excited to give you a little tour of my home state, Michigan!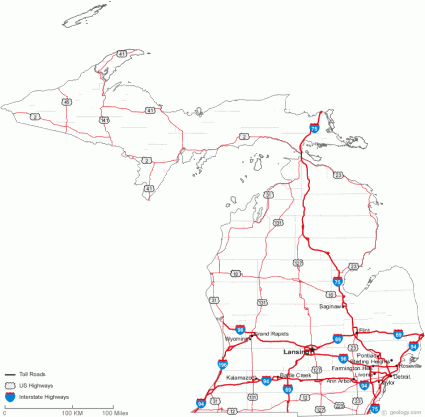 [source]
Michigan is surrounded by five Great Lakes, so there are lots of beautiful beaches to choose from. My personal favorite is
Lake Michigan
, between Chicago and Grand Rapids (where I went to college). It's beautiful in both summer and winter, as you can see!
Lots of people don't realize that Michigan has two parts, the Lower Peninsula (LP) and Upper Peninsula (UP), which is separated by a bridge. The UP is super pretty and full of forest wildlife! If you're into camping and creatures, it's the place for you.
Detroit is an awesome city with lots of character. I especially love the old houses and buildings...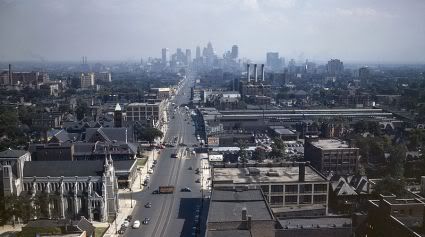 [source]
Well, I hope you enjoyed a few snapshots from this world! It's so different from where I live now (Los Angeles, CA) and I love re-visiting. :)